Partnering As A Means To Improve Brand Value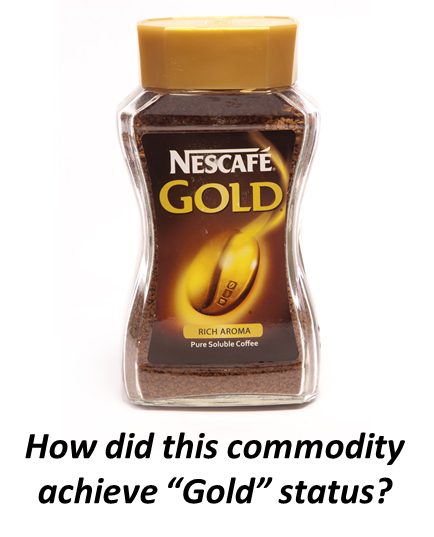 When you really want to show your visiting guests you care and will give them the very best, do you serve them instant coffee?
You might be wondering if someone has gone crazy, but depending on where you live, the answer might be "yes!", because it is a Brand of instant coffee that is perceived to be above and beyond all the rest, and has continually managed that perception through its messaging, advertising, store placement and partnerships.
While some of this has changed since the "coffee revolution" started by Starbucks swept into Japan, the path to being a higher value Brand is still a great example.
In the case of "Nescafe Gold Blend", much of the success came from constant promotions that rewarded consumption, were heavily advertised and very importantly - were paired with other Brands products that were designed to enhance the Nescafe Brand.
So rather than giving away trinkets and other "junky" items that might conform to the consumer's standard perception of "cheap" instant coffee, Nescafe was careful to nurture a position on the high ground by offering gift sets in nice boxes. The sets might include a pair of delicate, painted cups with saucers, or perhaps a package of some less common brown sugar cubes and spoons to stir them in with.
Research Globally, Market Locally
I recently had the incredible good fortune to get a tour of the archive ro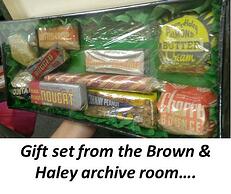 om at Brown & Haley, the confectioner responsible for one of my major vices, otherwise known as "Almond Roca". In the archive, there is literally one sample of every single version and its packaging of any product they have ever produced. As a historian, a marketer, and a chocolate-lover, it's the kind of place one can lose an entire day in and not miss the time at all.
One item that caught my eye though, was a set of wooden boxes that were made in the 50's (if I recall correctly) as gift sets for Roca. They were hand-made wooden boxes with finger joints at the corners and a custom-printed badge depicting a sample Northwest scenery set into the top left of the lid.
The boxes made me think of the wine -specifically the new "Almond ROCA Cream" that was recently launched to some excellent reviews (see one here from flavorscientist.com). Right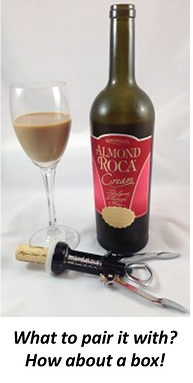 now, the "wine" retails for $15. Is it worth more than that? Perhaps. Chocolate wines are not quite the common household commodity item yet, but why wait for that to happen?
A few ideas came to mind:
Put that wine in a box!
Add a couple of small, collectible snifters with a "B&H" engraved on the class.
Tuck in a small assorted package of Roca as the ultimate "dessert pairing"
Market it as a gift set - for chocolate lovers, business gift occassions, holidays and other special occassions.
But not just ANY box...
The key to partnering as a method to raise your Brand perception higher is to stick with Brands that share your own values and can amplify them. When looking at the Brown & Haley history that includes the manufacture of all its products in the same factory for over 100 years, THESE guys come to mind (see video below) - a mill and box maker that has also been on their site and in the same family for over 100 years. And what could be more "authentic" brand experience to a candy recipe that is essentially unchanged since it was invented than to box it in a box that has been made by hand in a steam-powered factory that is also unchanged since it was founded?
Now what would be the value to a chocolate-lover, a lover of fine gifts, or just a rabid Roca fan of a limited edition boxed gift set? And what would the association of the two products and their presentation together do to the perceived value and interest in the wine in a market that is growing with more chocolate wines?
A hand-made custom box from THIS factory would feel remarkable, no? Even if the box-maker's name never appears in the process, there is a Brand synergy that contributes massively to an authentic brand experience. It is certainly one way to avoid being trapped by pricing pressures that are felt when your bottle is one of many in the online store or is set on a shelf surrounded by all of your competitors.
Now sit back and enjoy how value gets made - the old-fashioned, steam-powered way: