About Us
Fennec Consulting's Marketing Group is a collaborative group that operates as a "virtual marketing agency" for our clients. We have learned that clients or internal teams with limited staffing and resources are rarely served well by larger marketing agencies who tend to provide more junior staff to support smaller accounts. Our commitment is to provide a deep, senior team at every level that makes world-class marketing resources available to businesses aspiring to greatness - but who may need a bit more time (and help) to get there. When you bring our team in to hear about your business challenges, you will be meeting the team that you will work with directly.
Fennec Marketing Group members have worked with Fortune 500 companies, small business and everything in-between.
---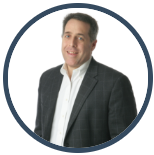 David Dallaire
PRESIDENT & FOUNDER
An accomplished problem-solver with a twenty-year career spanning a diverse set of industries, cultures and disciplines, David has spent his career helping start successful new businesses, streamline and consolidate operations and process in established ones, and helping both old and new build Brands that are ready for the demands of an increasingly demanding global consumer profile.
David applied his strategic creativity and business planning skills to start-up operations he led, and for a wide range of global brands who he helped become more customer-centric (including the industry-changing launch of Lands' End Japan). With his extensive Japan career pioneering customer-service advancements in the world's most demanding consumer market, David developed his "Customer-First" philosophy that guides his approach to problem-solving for his clients. And with his seven years of work at Microsoft developing the global marketing planning discipline, has shown an ability to execute on a global scale while navigating multiple cultures.
With deep experience in Business Strategy, People Management, Marketing and Operations, David can work to solve big-picture strategy and organization issues, or provide value meeting a specific challenge in any part of your business.