"Dunkin' – The "No Holes Barred" Donut Trusted by Homeland Security"
"Dunkin' Coffee and Donuts– A Joint Task Force That Gets The Job Done"
"Dunkin', The Only Coffee With a Security Clearance"
"Dunkin' – First Caffeinators for First Responders…"
When "Opportunities" Are Not That At All...
For those of you not from New England, Dunkin' Donuts is an iconic Brand in the region, one which you will see in some densely populated areas even more frequently than you will see a Starbucks in the Northwest. Just how important is Dunkin' Donuts in New England?
Well, one of the (rightfully) less-noticed aspects of the lockdown that closed the entire City of Boston last Friday was that in addition to hospitals and other public safety departments, Dunkin Donuts was the only private business allowed to remain open in order to give police, fire and other security officials somewhere to fuel up during the ordeal (see another post from Techyville that carried this in more detail).
This year's Super Bowl blackout was a great example of clever an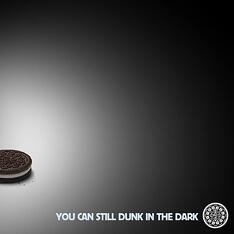 d agile Brands taking advantage of a negative situation to generate positive attention for themselves (see a concise summary here). But it also provides a great contrasting example of situations that can or cannot be seen as an opportunity to be "clever and agile".
There is almost NO method for a Brand to insert itself into the news cycle for an event like this without damaging themselves. Some Brands will get swept into it accidentally in a way that may benefit them. This scenario is entirely possible for Dunkin Donuts - but NOT if they attempt to talk about it.
Rough Guidelines for (Non) Action
At times like these, there are THREE types of Brands out there that help define what you can or can't do in these situations while you are trying to be "responsive":
1. Bystander Brands - Your Brand is not associated with the event in any way, either as a sponsor, a cause or something that accidentally made the spotlight. In these situations, why attempt to do anything? Your best bet is to stand aside, pull any potentially incidentally distasteful ads off the market until later and wait your turn. The long-term always punishes those who willingly abandon the high ground.
2. Invested Brands - Your Brand might be a Sponsor of the event, or perhaps has close ties to the location either from extensive local operations there or other history that associates your Brand with the local citizens. In the case of the Boston Marathon, Adidas is one sponsor that has publicly made an effort to show their continued support with their announcement of a T-shirt being sold to raise money for the victims. But when does this cross a line, we might wonder? Adidas is NOT making this effort a centerpiece of their marketing as it does not appear prominently on their website (at this time) and they are keeping the effort fairly low key and local, because it is not about them and would not reflect well to be seen as such. This is an option open to any Sponsor of the event, or any major local Brand in the Boston area - and perhaps because of the "intimate" Sports relationship with that City, something that New York businesses can step into as well.
3. Accidental Brands - Your product might have inadvertantly received some notoriety in a positive way during the news cycle...perhaps a flood survivor surviving on your sports drink for 3 days, or a lost hiker enduring the overnight freezing temps on a mountain with the benefit of your fleece socks. In cases like these, it is a matter of judgment in regards to WHAT you can use. The sports drink Brand needs to pass on the temptation to use a natural disaster to their advantage - but the socks maker has had the ideal case study land in their lap (but not unless everyone survived intact and healthy).
When Doing Nothing Makes You Smarter
As we can see, there is no straight and narrow path to being "appropriate" in the face of a tragedy or marketing during crisis. Situations like this are best handled with defense, and businesses should not only avoid the urge to capitalize on the news cycle, but be diligent about maintaining silence across the organization by getting the message aligned internally to any potential outlet, including Sales, Social Media, etc. Sincerity is not something that can be manufactured, and if you feel that anything you do will require you and your team to step out of your skin momentarily because you feel it is an opportunity, then you will ultimately fail the sincerity test (and look here if you must do something, and need some ideas on "how"?).
But On A Personal Level, We Can All Help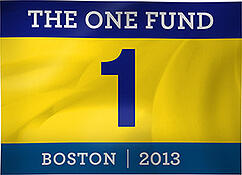 For those interested in doing SOMETHING, I encourage you to contribute personally or if you feel it is appropriate and can bring the power of your Brand to help, then follow the lead of Adidas and contribute in a similar, low-key manner. "One Fund Boston" was set up within hours of the tragedy last Monday and has raised over $7MM to date to help the victims.
Contribute here to http://onefundboston.org/ today.
AND ON A VERY PERSONAL NOTE: As a Boston native now in Seattle who was visiting Boylston St. with my family two days before the Boston Marathon, the tragedy was a reminder of how connected our world is as I sat nervously 3000 miles away while hearing about friends who had close calls and worried about family members sitting through the lockdown that closed the city for a day. In addition to the financial help for the victims, one thing I will continue to ask of everyone who gets to know me is to "Visit Boston!" I can think of no better way to heal my favorite City than to let everyone there show you what you've been missing everywhere else...