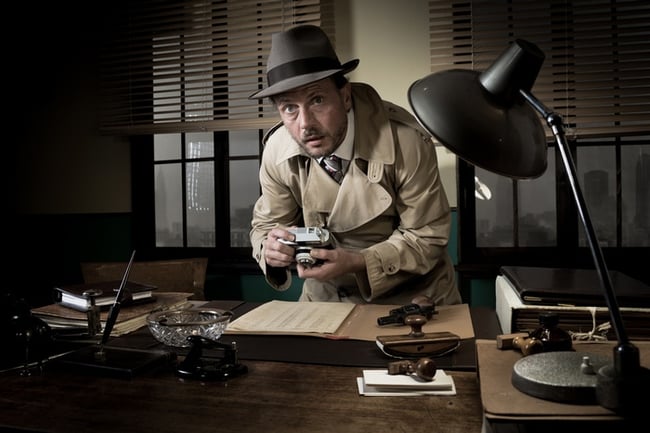 "Account-based Marketing (ABM)" is now a "thing" with its own acronym that is driving a lot of renewed interest in customer and prospect research as it starts to automate some processes in this space. While we won't go into a definition of ABM, our thoughts about it or our feelings about acronyms, we thought it would be a good idea to share some practical tips on researching your prospects that are relevant both for a sales and a marketing role.
When you begin the process of finding or getting to know your prospects, where do you usually start? If you go to a conference or networking event, it is easy enough to meet people face to face, but there is more to learn.
Since information about contacts remains a mystery for many, we want to share options that help you do research more productively vs. attending all of the networking events in town.
An Easy Way to Start
While there is always a bit of hype about social media, it remains a useful and easy platform to start with. While it is a bit frightening how so many share their careers, interests and experiences on social media, it's useful for research as with only a few clicks, you can have social proof that a person is 'real'. Following their activity and sending an invitation to connect often opens the floodgates, including contact information.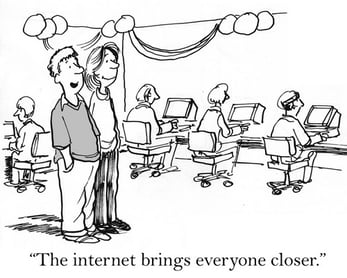 Not So Easy Things to Find
When researching new prospects, finding email addresses and phone numbers can be challenging. While it is not uncommon for contact information to be shared on LinkedIn, it's rarely available if you don't have a connection with them already. Contact information for a team can occasionally be found on the company's official website.
Beyond social media and a company website there are many useful resources to help you find information about your new prospect.
Here is my list of resources to help you discover and learn more about your prospects:
1 . RocketReach.co

RocketReach makes lead generation and finding contacts easy. There are 3 primary ways to search for contacts with RocketReach:
• RocketReach Chrome Extension - You can search using the RocketReach Chrome extension which lets you look up emails directly from LinkedIn, AngelList, Crunchbase, and Google search.
• Advanced Search - You can also use Advanced Search which allows you to look up people using filters like Location, Industry, Job Title, and Company. To access the filters simply click 'Advanced Search' under the search box.
• RocketReach Files (Bulk Lookups) - With Bulk Lookups, you can look up the contact information for hundreds of contacts in just 3 clicks. To perform a bulk upload simply https://rocketreach.co/files and upload your data.
When you search a person's email address, RocketReach runs all email addresses through a multi-step validation process including SMTP verification. When an email is returned as "100%" it means that it has passed the validation process indicating that it is a working email address. Of course, there will still be times when these emails will bounce due to factors beyond our control.
---
2 . Lead411

Lead411 provides lead intelligence on sales triggers, business email lists (with only a 5% bounce rate), company and people information including email addresses and phone numbers, and president and executive biographies. There is Free Trial version and you can use for about 1 week and search as many people/companies as you want.
---
3 . ZoomInfo

ZoomInfo is a platform designed to get you in touch with the right people and companies. You can find the prospects based on industry, location, company size, company revenue, job title, job function, and more. ZoomInfo's database provides access to the most direct dials and email addresses than any other market intelligence provider. It has a wide database which is updated regularly and provides a lot of great detailed information.
---
4 . Hunter

Hunter lets you find email addresses in seconds and connect with the people that matter for your business. The Domain Search lists all the people working in a company with their name and email address found on the web. With 200+ million email addresses indexed, effective search filters and scoring, it's email-finding tool is very powerful. You will be able to start with 100 free searches per month.
---
5 . Salesgenie
You can use Salesgenie's business and consumer databases for sales leads for free. There are dozens of selections to narrow your search including industry, location, income, ZIP Code, age, and more. It's easy to find targeted sales leads and get detailed profiles that help you prepare for your sales pitch. They have six optimized databases:
• U.S. Businesses
• U.S. New Businesses
• U.S. Consumers + Auto Data
• U.S. New Movers
• Canadian Businesses
• Canadian Consumers
---
6 . LinkedIn

LinkedIn is the most well-known social network for professionals. LinkedIn claims to be "for anybody and everybody who's interested in taking their professional lives seriously by finding new opportunities to grow their careers and to connect with other professionals". As mentioned earlier, many people share their email address and phone number on LinkedIn, though many are not visible unless you are connected personally.
---
7 . Manta.com

Manta is one of the largest online resources dedicated to small business. Their products, services and educational opportunities are relatively easy to understand and their stated aim is to help business owners become more competitive in their respective industries.
The Manta directory claims millions of unique visitors every month who search their database for individual businesses, industry segments and geographic-specific listings. Business owners can claim and customize their page to improve online visibility and marketability, gain insights, and find products to help grow and manage their business. The Manta team delivers helpful news and advice, promotion opportunities and tools for small businesses as part of the service.
---
8 . Buzzfile

Buzzfile is a Business Information Database and LIST Builder. Buzzfile's interactive screening engine and smart filters allow users to search through 18 million U.S. businesses and compile highly targeted prospect lists. Taking advantage of the LIST generation capability, users can save their results as a private, members-only, or public lists.
It effectively enables business professionals to find and organize the specific prospects they are looking for efficiently, and is more cost-effective than subscription-based services costing thousands of dollars.
---
9 . AeroLeads

Aeroleads is a prospect and lead generation software started with a stated vision to "provide an intelligent solution to otherwise cluttered sales process by automating the process of finding the relevant prospect details associated with the business of our clients irrespective of the business type." It offers the feature to edit a person's and company's name and exporting data into a CSV file. You can also transfer your prospects to sites like Salesforce, MailChimp, Hubspot and Zapier with one click, it also enables you to import first name, last name and company name to AeroLeads's database and it will pull their emails and phone number.
---
10 . DiscoverOrg

DiscoverOrg is one of the leading marketing and sales intelligence tools used by a lot of technology vendors, staffing companies and consultants targeting IT, Finance, Marketing, Engineering, Technology and Product Development departments. This service specializes in mapping out the org charts, including verified email addresses, direct-dial phone numbers, reporting structure, new projects & initiatives, and technology installed base. DiscoverOrg team updates database at least once every 90 days, enabling business owners to reach the right person at the right company with the right message.
This short list only touches on the many options to research new prospects. We have access to more information today than at any time in our history. People are becoming more guarded about their contact information and more regulations to control privacy rights are expected. In fact, many companies find that improving data quality is one of the most challenging obstacles. But there are ways to bridge that data gap with the right technology.
Of course, you might have your own strategy for gathering data, conducting research, and reaching out to target accounts. Keep in mind accuracy is a top priority since key decision makers would be affected and others in your company who are part of the decision making process.
Do you need help with lead generation or market research? Please let us know how we can help!