Going to market to purchase a video for your company can be a scary and confusing process.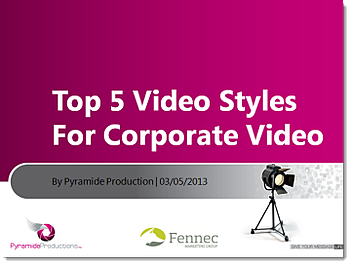 Prices range from "That can't be true!" to "You want HOW much?" and everywhere in between.
When going out for a quote, it helps to have an idea of the style of video you would like to create.
The following five video types are the most used proven to work video styles out there for corporate video.
Use this as a guide to determine what will work for your business.
Download the pdf "Top 5 Video Styles for Corporate Video" instantly by completing the form.