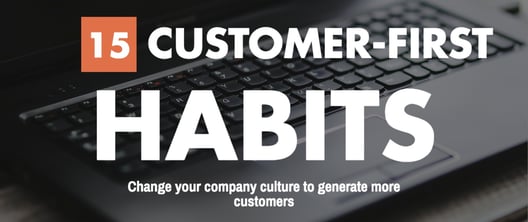 If your customers are responding with marginal or only satisfactory feedback, it is time to consider how to create more successful long-term relationships.
This checklist is to help your team stay focused on what is most important. Follow the 15 customer-first habits and change the culture of your company. The customer-first habits include:
Remember:
Management
People
Marketing
Operations
Technology and Products
Keeping it simple and straight-forward, the customer-first habits will empower your team and your customers will become raving fans.